Tips for Protecting Your Hardwood Floor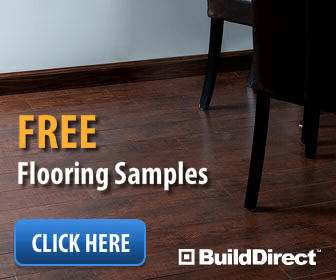 Most people like to have plush carpet in their homes, because it's generally easier to deal with than hardwood floors. But hardwood floors have a beauty all their own and if taken care of properly, will last a long time.
There are two types of wood - hardwood and softwood. Hardwoods come from deciduous trees, whereas softwood trees come from conifer trees. However, nothing is simple, and some hardwoods are softer than softwoods! Balsa is considered to be a soft hardwood , while yew is a hard softwood.
When it comes to your flooring, you'll want to use hardwoods such as red oak, hard maple, silver maple, beech, white oak and American cherry. Many companies also offer "exotic" woods such Brazilian cherry, hickory, oak or teak, purpleheart, mahogany, or Tamarindo.
Hardwood flooring is described in terms of their "tones, "grains", and "hardness". Each type of wood has its own shades of colors and tones, types of grains, and degree of hardness to match any kind of decor.
The main reason to put hardwood flooring in your home is because bare wood, properly cared for, is quite beautiful. However, depending on the climate where you live, hardwood floors might not be the best idea. Wood floors can be cold to the touch during wintertime, and if something heavy gets dropped on the floor, gouges can occur, no matter how hard the wood is! However, if you take the appropriate care these beautiful floors will last for a long time. (And indeed...if a carpet gets stained, the whole carpet generally needs to be taken up. Whereas, if a plank of wood is gouged, it's relatively easy to take up that plank and replace it with a pristine one.
By following a few simple tips, you'll be able to enjoy your hardwood floors for a lifetime.
Door mats - place mats or rugs in front of doors, and make sure your visitors wipe their shoes off, or even better, takes their shoes off and walks around in socks. Dirt can be ground into the floor and ruin the finish.
Furniture - never drag furniture over a hardwood floor. Lift the furniture - carry it to the spot you want it placed, and set it down. If the furniture is heavy - place felt contacts under the legs so that the furniture can be moved easily, but with no danger of scratching the wood.
Spills - even if wood is treated to repel water, its always a good idea to wipe up spills immediately. Water can seep between the planks and cause damage.
The sun - just as the sun can fade the upholstery on your furniture, it can fade your wood floors. So always keep your drapes drawn, or have the types of windows that can block out UV rays.
Cleaning - don't use oil soaps. They build up and yellow the floor. Use neutral pH cleaners made specifically for wood floors.
Humidity - your wooden floors expand and contract with the hear, and the amount of moisture in the air. It's a natural cycle, so don't worry if you suddenly see small gaps between floorboards. A room with a properly controlled temperature and humidity can prevent this from happening altogether, however.
By utilizing these simple tips, you'll protect your hardwood floors and keep them safe.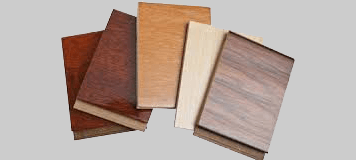 Bamboo Flooring - Ecologically Sustainable Building Material
Caring for Your Hardwood Floor
Cheap Hardwood Floors - the Real Deal
The Benefits of Choosing Bamboo Flooring
Tips for Protecting Your Hardwood Floor
Inexpensive Hardwood Flooring is not That Hard to Find
Laminate Hardwood Flooring for All the Rooms in the House
The Best Hardwood Floors will Improve the Look of Each of Your Rooms