Environment Friendly Hardwood Flooring Finishes
Prestige Flooring, a Vancouver-based hardwood flooring specialist, has come up with environment-friendly flooring finishes. It is offering environment-friendly hardwood finishes in addition to its water-based wooden flooring finishes.
The alternative wooden finishes are available to both the commercial as well as residential clients. During the consultation phase, prestigefloors.ca, offers its prospective clients a brief introduction to the safer wooden finishes.The hardwood flooring expert is offering the alternative as a solution to most environment concerns over the use of the pungent oil-based finishes or the artificially-produced finishes. To some point of time, water-based solutions have been used by Prestige Flooring to help counter the effects of the harmful and foul-smelling wooden finishes.
The latest environment-friendly prestigefloors.ca hardwood flooring finishes include Shellac and Tung-oil finishes. These are among the commonly used and in-demand environment-friendly wooden finishes. Earlier the other traditionally used wooden finishes posed harm to the environment and were uncomfortable to work with in the first place.
Like other wooden finishes, the alternative hardwood flooring finishes add to the look of the hardwood floor along with strengthening it. Its application helps in increasing the longevity and durability of wood.
Prestige Flooring is a Vancouver-based hardwood flooring expert offering quality hardwood flooring products and installation and repair services in and around the Vancouver region. Some of our hardwood flooring product include solid hardwood floor, engineered flooring, laminate flooring, floating floor system, sustainable flooring, glues and underlays, trims and transitions etc. Some of their flooring services include sand and refinish, installation and repairs.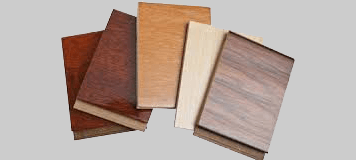 Bamboo Flooring - Ecologically Sustainable Building Material
Caring for Your Hardwood Floor
Cheap Hardwood Floors - the Real Deal
The Benefits of Choosing Bamboo Flooring
Tips for Protecting Your Hardwood Floor
Inexpensive Hardwood Flooring is not That Hard to Find
Laminate Hardwood Flooring for All the Rooms in the House
The Best Hardwood Floors will Improve the Look of Each of Your Rooms